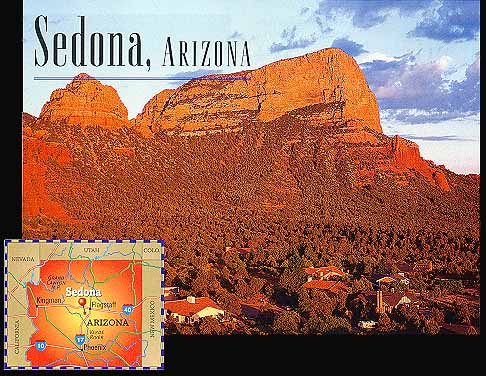 Sedona Antiques is a family-run business that has been in the antique industry for the past 50 years. Being a family-run business, we strive to maintain and broaden our customer base. Our goal is to provide our customers with 100% satisfaction and quality products. We believe that if one treats a customer right, it will be a win-win situation for both parties. A happy and content customer is a loyal customer.
Mission Statement
Our goal is to become your favorite resource for buying and selling antiques and collectibles on-line. Our motto: quality and customer satisfaction is the key.
Satisfaction Guaranteed
If for any reason you are not satisfied with the merchandise you receive, return it pre-paid shipping for a full refund.
Prices do not include postage. When your order is placed we will advise you of the amount for shipping and insurance. All checks must be made payable to Sedona Antiques We will hold your order for ten(10) days awaiting your payment. Items will be shipped within three(3) days of receipt of payment. Items may be returned within three(3) days of receipt. We request that you call or e-mail us before returning an item. Purchase price will be refunded upon our receipt of item in same condition as it was shipped.
We offer layaway terms to assist customers in purchasing items. Payments made on items placed on layaway are not re-fundable. Payments are expected once per month as a minimum. Items will be shipped after layaway terms are met. Items placed on layaway are NOT returnable unless damaged in shipping.
Email for other items of interest. Total inventory is not listed.

About Us | Browse & Shop | Home Page | Place Order | Send A Request | Site Map |
Copyright © 1999-2016 Sedona Antiques. All Rights Reserved. No part of this website, images, graphics, text, or code may be reproduced without the express written permission of Sedona Antiques. Permission is granted to link this website.